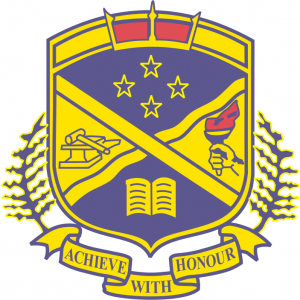 L3 History (UE) (S)
L3HIS
Course Description
Teacher in Charge: Mr P. Masters
Recommended Prior Learning
Open Entry
---
The U.S.A - 'Land of the free... home of the brave'. Is this truth or myth? The U.S.A. is one of the most weird, wonderful, varied and also disturbing countries in the world!
Ever wondered how Donald Trump got into power?
Why is the U.S.A. still so powerful in the world today?
What made Americans from the North and South turn on each other and kill each other in a bloody 4 year Civil War?
Was the Civil War really about freeing the Slaves?
Why is there still a massive racism issue in the U.S.A?
Students will develop a range of in-depth research, analytical and evaluative skills, vital not only to further study but prized by all employers today.
The course focus is placed on the 18th and 19th centuries and the forces and very colourful personalities that have dominated these periods, from crazy Generals right down to slave smugglers! Different perspectives are also explored, from rich plantation owners to terrorist groups such as the KKK.
The course has been designed to include x2 Internals that interlink and x 2 Externals, which will give students every opportunity to gain endorsements. Quality over quantity!
The course consists of an in-depth study of the following topic:
• The American Civil War: Causes, Course and Consequences, 1803-1877. A key focus is the Emancipation Proclamation (Abraham Lincoln promising to free all southern state slaves) - the causes and consequences, along with looking at the impact of key battles such as Gettysburg.
---
Learning Areas:
---
Career Pathways
Holiday Park Manager, Sales Representative, Actor, Acupuncturist, Finance Manager, Advertising Specialist, Copywriter, Sales and Marketing Manager, Agricultural/Horticultural Scientist, Product Assembler, Pathologist, Zoologist, Retail Manager, Zookeeper, Architect, Architectural Technician, Police Officer, Historian, Artist, Barrister, Bank Worker, Hotel/Motel Manager, Farmer/Farm Manager, Naval Architect, Property Manager, Building and Construction Manager, Entertainer, Buyer, Cafe/Restaurant Manager, Motor Vehicle Salesperson, Clinical Physiologist, Physician, Managing Director/Chief Executive, Podiatrist, Elected Government Representative, Psychologist, Mine/Quarry Manager, Journalist, Graphic Designer, Diver, Communications Professional, Telecommunications Engineer, Telecommunications Technician, Information Technology Manager, Event Manager, Technical Writer, Dairy Farmer, Storeperson, Legal Executive, Solicitor, Judge, Crop Farmer/Manager, Systems Administrator, Workplace Relations Adviser, Forensic Scientist, General Practitioner, Gynaecologist/Obstetrician, Psychiatrist, Personal Assistant, Records Adviser, Energy/Carbon Auditor, Information Technology Architect, Media Producer, Financial Adviser, Fishery Officer, Forest Manager, Forestry Scientist, Landscape Architect, Gardener, Groundsperson, Health Services Manager, Primary School Teacher, Librarian, Mortgage Broker, Office Manager, Photographer, Purchasing/Supply Officer, Production Manager, Recreation Co-ordinator, Project Manager, Saw Doctor, Geospatial Specialist, Case Manager
Contributions and Equipment/Stationery
A curiosity to dig beneath the obvious and explore different perspectives and viewpoints. A willingness to engage in debates and formulate and evaluate arguments. An enjoyment of 'joining all the dots' of past, present and future, to create an insightful understanding of the world around us.
---
Pathway Tags
Studying History is basically studying Humans, where we have come from, successes and failures, the motivations of people and why they behave the way that they and we do right now. History empowers you to read deeper into situations, understand how the world really works and how people really think! Therefore History has a huge amount of pathways available, from the obvious such as Historian, Researcher, Journalism, Law, Media, Drama, Politics and Management, to Doctor, Scientist, Tourism, Adventurer, PR and Marketing.... you name it, History will give you the skills to succeed in today's world!
---
Useful Links
Disclaimer
The Standards offered are correct at time of writing
Course content may change by the start of the year