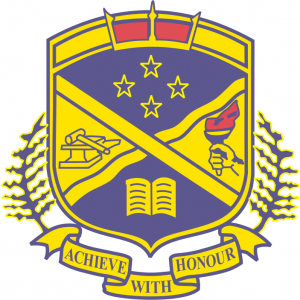 L2 Gateway
L2GATE
Course Description
Teacher in Charge: Mrs S. Andersen
Recommended Prior Learning
Must have achieved NCEA Level 1
---
The Gateway Programme at Central Hawkes Bay College is an opportunity for students in their last year at school to combine Academic study with industry training and experience. Students benefit from enhanced skills, and knowledge of the workplace that lead into apprenticeships, employment or further training opportunities.
The Gateway Programme takes up one of the students five timetable subject lines. Students will be in Gateway class during this line, as they are for any other subject. Classroom time allows for the completion of core unit standards that will prepare students for a work placement, and then specific industry unit standards that relate to their Gateway placement career area of choice. They will also have one day a week in a work placement during term two and three.
The College works in partnership with local industry and businesses to provide work placements for Gateway students one day per week. An individual learning plan is created in conjunction with the employer, school and student, with a clear understanding about the knowledge and industry skills to be attained and unit standards to be assessed.
Students need to complete an online application for the Gateway Programme https://forms.office.com/r/dedj5fMBMC. Once completed, a selection process will follow which includes an interview with both students and their parents/caregivers.
An introduction meeting will be held Term 3 of each Year for 11/12 students interested in Gateway/Star or Trades Academys for the following years programme. Available options and the application process will be outlined at this meeting. All standards achieved on the Gateway Programme are recorded on the student's NZQA Record of learning and count towards NCEA at the appropriate level.
Students applying for the Gateway Programme should have a clear idea of what career path they wish to pursue or investigate, have good attendance and intend to use the Gateway Programme as a means of entering directly into the workplace at the end or the year, seek an apprenticeship or continue onto pre-trade and/or tertiary study.
This means the Gateway Programme becomes key focus of their timetable while maintaining four conventional subjects. This all works to create a clear pathway towards the students chosen career option(s).
Students who do not meet the initial criteria will be given the opportunity to reapply for the programme once they demonstrate they meet the set criteria outlined above, or they may look at alternative programmes such as FUTURE PATHWAYS, EIT or PITO Trade Academy or STAR depending on their area of interest.
---
Learning Areas:
---
Career Pathways
Mechanical Engineering Technician, Retail Manager, Automotive Electrician, Automotive Technician, Building Insulator, Beauty Therapist, Boat Builder, Building Contractor, Building and Construction Labourer, Mechanical Engineer, Electrical Engineer, Line Mechanic, Carpenter, Farm Assistant, Stonemason, Crop Farmer/Manager, Electronics Trades Worker, Plumber, Gasfitter and Drainlayer, Electrician, Fencer, Forestry and Logging Worker, Hairdresser/Barber, Refrigeration/Air-conditioning Technician