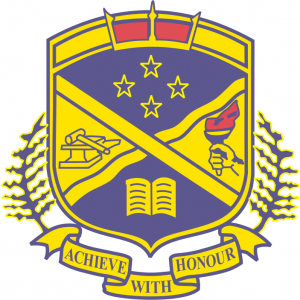 L2 Biology
L2BIO
Course Description
Teacher in Charge: Ms D. Eason
Recommended Prior Learning
Automatic entry will be given to students who have gained 16 credits from L1SCS or L1SCD combined including 2 externals.
This must include Merit in one of AS90948 or AS90927
---
The course builds on the Biology topics studied in L1SCD and L1SCS. Aimed at those students who require specialist knowledge and understanding of Biology, this course covers the essentials of genetics, processes at the cellular level, a research project linking adaptations to an animal's way of life and a practical investigation to develop higher level Biological investigative skills. This course is not suitable for students who are taking Gateway.
---
Course Overview
Term 1
AS 91153 Carry out a Practical Investigation (internal) and
AS 91155 Demonstrate understanding of adaptations of plants or animals to way of life (internal).
Term 2
AS 91156 Demonstrate understanding of life processes at the cellular level (external)

AS 91157 Demonstrate understanding of genetic variation and change (external)
Term 3
AS 91157 Demonstrate understanding of genetic variation and change (external)

AS 91159 Demonstrate understanding of gene expression (external)
Term 4
AS 91159 Demonstrate understanding of gene expression
Learning Areas:
---
Pathway
Career Pathways
Acupuncturist, Registered Nurse, Agricultural/Horticultural Scientist, Agricultural/Horticultural Consultant, Paramedic, Anaesthetist, Anaesthetic Technician, Pathologist, Veterinary Nurse, Zoologist, Beekeeper, Chemist, Aquaculture Farmer, Zookeeper, Marine Biologist, Arborist, Medical Physicist, Audiologist/Audiometrist, Microbiologist, Beauty Therapist, Farmer/Farm Manager, Biochemist, Biomedical Engineer, Biomedical Technician, Biotechnologist, Phlebotomist, Brewer, Mechanical Engineer, Clinical Physiologist, Physician, Surgeon, Midwife, Dental Assistant, Science Technician, Podiatrist, Chiropractor, Medical Laboratory Scientist, Clinical Coder, Dental Technician, Community Karitāne, Pharmacist, Crop Farmer/Manager, Oral Health Therapist, Dentist, Medical Imaging Technologist, Diagnostic Radiologist, Dietitian, Dispensing Optician, Forensic Scientist, General Practitioner, Gynaecologist/Obstetrician, Psychiatrist, Dog Trainer, Geologist, Environmental Scientist, Environmental/Public Health Officer, Ranger, Food Technologist, Professional Sportsperson, Forest Manager, Forestry Scientist, Pest Control Technician, Landscaper, Gardener, Agricultural/Horticultural Field Representative, Health and Safety Adviser, Health Promoter, Health Care Assistant, Naturopath, Veterinarian, Massage Therapist, Medical Laboratory Technician, Radiation Therapist, Nursery Grower/Worker, Occupational Therapist, Optometrist, Osteopath, Physiotherapist, Quarantine Officer, Radiation Oncologist, Speech-Language Therapist, Sterilising Technician, Water/Wastewater Treatment Operator, Pet Groomer, Orchard Farmer/Manager, Support Worker, Ophthalmologist, Viticulturist
Contributions and Equipment/Stationery
$25 for Write in workbook
A4 Ring binder & exercise book
Calculator
---
Pathway Tags
Biologist, Botanist, Zoologist, Nursing, Medicine, Health Science, Environmental Science, Physiotherapist, Forestry, Psychology, Food Technologist, Marine Biologist, Ecologist, Biotechnology, Acupuncturist, Registered Nurse, Agricultural/Horticultural Scientist, Agricultural/Horticultural Consultant, Paramedic, Anaesthetist, Anaesthetic Technician, Pathologist, Veterinary Nurse, Zoologist, Beekeeper, Chemist, Aquaculture Farmer, Zookeeper, Marine Biologist, Arborist, Medical Physicist, Audiologist/Audiometrist, Microbiologist, Beauty Therapist, Farmer/Farm Manager, Biochemist, Biomedical Engineer, Biomedical Technician, Biotechnologist, Phlebotomist, Brewer, Mechanical Engineer, Cardiac Physiologist, Physician, Surgeon, Midwife, Dental Assistant, Science Technician, Podiatrist, Chiropractor, Medical Laboratory Scientist, Clinical Coder, Dental Technician, Community Karitane, Pharmacist, Crop Farmer/Manager, Oral Health Therapist, Dentist, Medical Radiation Technologist, Diagnostic Radiologist, Dietitian, Dispensing Optician, Forensic Scientist, General Practitioner, Gynaecologist/Obstetrician, Psychiatrist, Dog Trainer, Geologist, Environmental Scientist, Environmental/Public Health Officer, Ranger, Food Technologist, Professional Sportsperson, Forest Manager, Forestry Scientist, Pest Control Technician, Landscaper, Gardener, Agricultural/Horticultural Field Representative, Health and Safety Adviser, Health Promoter, Health Care Assistant, Naturopath, Veterinarian, Massage Therapist, Medical Laboratory Technician, Radiation Therapist, Nursery Grower/Worker, Occupational Therapist, Optometrist, Osteopath, Physiotherapist, Quarantine Officer, Radiation Oncologist, Speech-Language Therapist, Sterilising Technician, Water/Wastewater Treatment Operator, Pet Groomer, Orchard Farmer/Manager, Support Worker, Ophthalmologist, Viticulturist
---
Disclaimer
The Standards offered are correct at time of writing
Course content may change by the start of the year