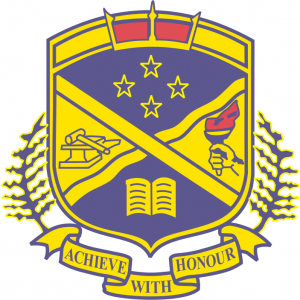 L1 Biology & Chemistry A
L1SBC
Course Description
Teacher in Charge: Mr L. Oliver
Recommended Prior Learning
Recommendation from your Science Teacher or HOF Science, based on your performance in year 10.



---
This course is designed for students looking to follow a science based pathway that requires a strong understanding of Biology & Chemistry such including Health Sciences, Biotechnology and Environmental Science and some Health Science disciplines. Both subjects are taught by experienced staff who specialise in these fields and can bring their extensive knowledge to motivate students and advise on future pathways.
Note: Students who are looking to follow a Science based career, should choose to take both SPC and SBC to give them the best preparation and greatest choice of pathways.
---
Learning Areas:
---
Pathway
This course leads into Biological Science based careers such as Health Sciences and Environmental Science. Your Science teacher can give you advice in this.
Career Pathways
Mining Engineer, Chemical Engineer, Metal Worker, Dairy Processing Operator, Chemical Production Operator, Civil Engineer, Meteorologist, Conservator, Electronics Trades Worker, Energy/Carbon Auditor, Environmental Engineer, Plastics Worker, Geophysicist, Ship's Master, Winemaker, Pulp and Paper Mill Operator, Plastics Technician, Purchasing/Supply Officer, Production Manager, Acupuncturist, Registered Nurse, Agricultural/Horticultural Scientist, Agricultural/Horticultural Consultant, Paramedic, Anaesthetist, Anaesthetic Technician, Pathologist, Veterinary Nurse, Zoologist, Beekeeper, Chemist, Aquaculture Farmer, Zookeeper, Marine Biologist, Arborist, Medical Physicist, Audiologist/Audiometrist, Microbiologist, Beauty Therapist, Farmer/Farm Manager, Biochemist, Biomedical Engineer, Biomedical Technician, Biotechnologist, Phlebotomist, Brewer, Mechanical Engineer, Clinical Physiologist, Physician, Surgeon, Midwife, Dental Assistant, Science Technician, Podiatrist, Chiropractor, Medical Laboratory Scientist, Clinical Coder, Dental Technician, Community Karitāne, Pharmacist, Crop Farmer/Manager, Oral Health Therapist, Dentist, Medical Imaging Technologist, Diagnostic Radiologist, Dietitian, Dispensing Optician, Forensic Scientist, General Practitioner, Gynaecologist/Obstetrician, Psychiatrist, Dog Trainer, Geologist, Environmental Scientist, Environmental/Public Health Officer, Ranger, Food Technologist, Professional Sportsperson, Forest Manager, Forestry Scientist, Pest Control Technician, Landscaper, Gardener, Agricultural/Horticultural Field Representative, Health and Safety Adviser, Health Promoter, Health Care Assistant, Naturopath, Veterinarian, Massage Therapist, Medical Laboratory Technician, Radiation Therapist, Nursery Grower/Worker, Occupational Therapist, Optometrist, Osteopath, Physiotherapist, Quarantine Officer, Radiation Oncologist, Speech-Language Therapist, Sterilising Technician, Water/Wastewater Treatment Operator, Pet Groomer, Orchard Farmer/Manager, Support Worker, Ophthalmologist, Viticulturist
Contributions and Equipment/Stationery
$25 for write in work books
2 x 1B5 exercise books or A4 Ring binder & refill
Calculator
---
Assessment Information
This course comprises 4 Biology Standards (2 External and 2 Internal), and 2 Chemistry Standards (1 external and 1 internal) The Chemistry standards taught in this course are different from the L1 Physics and Chemistry course.
---
Pathway Tags
Mining Engineer, Chemical Engineer, Metal Worker, Dairy Processing Operator, Chemical Production Operator, Civil Engineer, Meteorologist, Conservator, Electronics Trades Worker, Energy/Carbon Auditor, Environmental Engineer, Plastics Worker, Geophysicist, Ship's Master, Winemaker, Pulp and Paper Mill Operator, Plastics Technician, Purchasing/Supply Officer, Production Manager, Acupuncturist, Registered Nurse, Agricultural/Horticultural Scientist, Agricultural/Horticultural Consultant, Paramedic, Anaesthetist, Anaesthetic Technician, Pathologist, Veterinary Nurse, Zoologist, Beekeeper, Chemist, Aquaculture Farmer, Zookeeper, Marine Biologist, Arborist, Medical Physicist, Audiologist/Audiometrist, Microbiologist, Beauty Therapist, Farmer/Farm Manager, Biochemist, Biomedical Engineer, Biomedical Technician, Biotechnologist, Phlebotomist, Brewer, Mechanical Engineer, Clinical Physiologist, Physician, Surgeon, Midwife, Dental Assistant, Science Technician, Podiatrist, Chiropractor, Medical Laboratory Scientist, Clinical Coder, Dental Technician, Community Karitāne, Pharmacist, Crop Farmer/Manager, Oral Health Therapist, Dentist, Medical Imaging Technologist, Diagnostic Radiologist, Dietitian, Dispensing Optician, Forensic Scientist, General Practitioner, Gynaecologist/Obstetrician, Psychiatrist, Dog Trainer, Geologist, Environmental Scientist, Environmental/Public Health Officer, Ranger, Food Technologist, Professional Sportsperson, Forest Manager, Forestry Scientist, Pest Control Technician, Landscaper, Gardener, Agricultural/Horticultural Field Representative, Health and Safety Adviser, Health Promoter, Health Care Assistant, Naturopath, Veterinarian, Massage Therapist, Medical Laboratory Technician, Radiation Therapist, Nursery Grower/Worker, Occupational Therapist, Optometrist, Osteopath, Physiotherapist, Quarantine Officer, Radiation Oncologist, Speech-Language Therapist, Sterilising Technician, Water/Wastewater Treatment Operator, Pet Groomer, Orchard Farmer/Manager, Support Worker, Ophthalmologist, Viticulturist
---
Disclaimer
The Standards offered are correct at time of writing
Course content may change by the start of the year