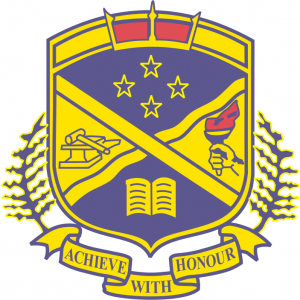 L3 Classics (UE) (S)
L3CLA
Course Description
Teacher in Charge: Mr P. Masters
Recommended Prior Learning
L2 Classics and/or L2 History advantageous but not essential as there will be a full introduction for all students.
---
A roller coaster blast through the ancient world, which includes study of the Art, Literature and History of Ancient Greece and Rome. Although having done L2 Classics would be an advantage, it is not necessary, as there is an overview introduction to the Ancient World. We will cover Art, Sports, Politics, Culture, Religion, Drama, Beliefs, Myths, Geography, Architecture, love, sex, war.... all aspects of life!
Studying Classics lets your imagination fly and at the same time helps you understand many of the key elements of Western Culture that you live in today. Both Universities and Employers understand and respect the literacy and evaluative skills this course can offer.
This course has been designed with x 2 Internals and x 2 Externals, to allow students the best possible chance of achieving endorsements. Quality over quantity.
The topics covered are:
•Introduction to Greek and Roman Mythology - the Gods, Monsters, beliefs and culture that led from Ancient Greece into
the Roman Empire!
•Alexander the Great - we look at the young man, who by the age of 32 in the 300s BC, had had a massive adventure,
battles, myths created about him and had conquered most of the known world at the time.
•Roman Art and Architecture - Temples to the Gods, the building of one of largest Empires the world has ever seen,
statues, art, technological breakthroughs, Gladiators and the Colosseum, mosaics and what we can learn about the
Romans through their Art and Architecture.
---
Learning Areas:
---
Contributions and Equipment/Stationery
An open mind and sense of curiosity! A willingness to get involved in debates and the personal drive to be able to research both in groups and individually. Red Exercise book, pens, pencils, A4 presentation folders.
---
Pathway Tags
Many University courses that have a Literacy element and Employers will benefit from your well developed communication skills and analytical and evaluative skills. In studying Classics, you are studying all aspects of human life and behaviour, so there are a massive amount of future pathways, anything from Historian, Archaeologist, Adventurer, Management, Art History, Drama, Media, Art, Communications, Theatre, Law, Politics, Psychology, Sociology, Architect, Philosophy... the list goes on!
---
Useful Links
Disclaimer
The Standards offered are correct at time of writing
Course content may change by the start of the year