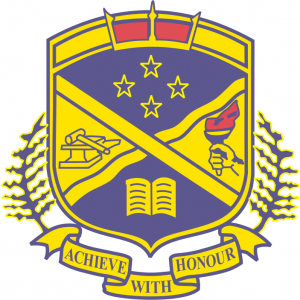 L3 Chemistry (UE) (S)
L3CHE
Course Description
Teacher in Charge: Mr L. Oliver
Recommended Prior Learning
Automatic entry will be given to students who have gained 16 credits from L2CHE.
This must include at least 2 of AS91164, AS91165, AS91166.
---
The course builds on knowledge, skills and attitudes gained in L2 Chemistry, preparing students for tertiary education and careers requiring a high level of specialist Chemical understanding. Students will further their understanding of Chemistry through a combination theoretical work, research, group discussion and investigative experimental techniques. This course is not suitable for students who are taking Gateway.
---
Learning Areas:
---
Career Pathways
Mining Engineer, Acupuncturist, Registered Nurse, Agricultural/Horticultural Scientist, Agricultural/Horticultural Consultant, Paramedic, Anaesthetist, Anaesthetic Technician, Pathologist, Veterinary Nurse, Zoologist, Chemist, Marine Biologist, Medical Physicist, Microbiologist, Chemical Engineer, Biochemist, Biomedical Engineer, Biotechnologist, Metal Worker, Brewer, Mechanical Engineer, Dairy Processing Operator, Clinical Physiologist, Physician, Surgeon, Midwife, Dental Assistant, Chemical Production Operator, Science Technician, Podiatrist, Chiropractor, Civil Engineer, Meteorologist, Medical Laboratory Scientist, Clinical Coder, Dental Technician, Community Karitāne, Pharmacist, Conservator, Crop Farmer/Manager, Oral Health Therapist, Dentist, Medical Imaging Technologist, Diagnostic Radiologist, Dietitian, Forensic Scientist, General Practitioner, Gynaecologist/Obstetrician, Psychiatrist, Electronics Trades Worker, Geologist, Environmental Scientist, Energy/Carbon Auditor, Environmental Engineer, Environmental/Public Health Officer, Plastics Worker, Food Technologist, Forest Manager, Forestry Scientist, Pest Control Technician, Geophysicist, Health and Safety Adviser, Health Promoter, Naturopath, Veterinarian, Ship's Master, Medical Laboratory Technician, Occupational Therapist, Winemaker, Optometrist, Osteopath, Pulp and Paper Mill Operator, Physiotherapist, Plastics Technician, Purchasing/Supply Officer, Production Manager, Radiation Oncologist, Speech-Language Therapist, Water/Wastewater Treatment Operator, Orchard Farmer/Manager, Ophthalmologist, Viticulturist
Contributions and Equipment/Stationery
$25 for write in workbooks
$20 for printed course notes (optional)
A4 Ring binder & refill
Calculator
---
Pathway Tags
Engineer, Health Science, Medicine, Environmental Scientist, Biochemist, Psychology, Veterinary Science, Pharmacist, Laboratory Technician, Research Chemist
---
Disclaimer
The Standards offered are correct at time of writing
Course content may change by the start of the year