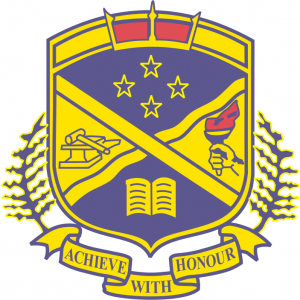 L2 Classics
L2CLA
Course Description
Teacher in Charge: Mr P. Masters
Recommended Prior Learning
L1 History but not essencial. The L2 Classics course has a general introduction built in at the beginning of the course to cover all things Greek, from Gods and Monsters to classical heroes!
---
Classical Studies, at Year 12, revisits the world of Homer and explores our Western heritage embodied in art and literature of antiquity.
What to know where we got Democracy and most of our ideas, culture, myths, legends and English language from?
The topics covered are:
•Greek and Roman Mythology - An overview and introduction, Gods, Monsters, Myths, Heroes and Greek values!
•Homer's Odyssey - One of the all time classic adventure stories/hero quest - which Hollywood still bases a lot of its
films on today!
• The Persian/Greek Wars - 480 BC to 479 BC. Let Battle Commence! You get to pick one of the key Battles between the
invading hoards of the Persian Army VS the rag tag alliance of Greek City States. This era has become well know with
films such as '300' - celebrating the Spartans holding out against great odds at Thermopylae and '300 Rise of an
Empire' - which uses the massive sea battle of Salamis for inspiration.
• Athenian Art and Architecture. Concentrating on the Golden Age of Athenian Art and Architecture - in the 400s BC, key
works such as The Acropolis complex in Athens, with the world famous Parthenon Temple, are covered, alongside
many famous sculptures and statues of the Ancient Greek World.
---
Learning Areas:
---
Pathway
By studying Classical Studies, you will increase your literacy confidence, critical thinking, analysis, evaluation, research and communication skills. Therefore Classics is a well respected subject, that provides vital life and study skills that are relevant to any career pathway or profession that needs those skills and needs you to interact with people!
Career Pathways
Holiday Park Manager, Sales Representative, Actor, Finance Manager, Advertising Specialist, Copywriter, Sales and Marketing Manager, Agricultural/Horticultural Scientist, Zoologist, Retail Manager, Zookeeper, Architect, Architectural Technician, Police Officer, Historian, Artist, Barrister, Bank Worker, Hotel/Motel Manager, Farmer/Farm Manager, Naval Architect, Property Manager, Building and Construction Manager, Entertainer, Buyer, Cafe/Restaurant Manager, Motor Vehicle Salesperson, Managing Director/Chief Executive, Elected Government Representative, Psychologist, Mine/Quarry Manager, Journalist, Graphic Designer, Diver, Information Technology Manager, Event Manager, Technical Writer, Dairy Farmer, Storeperson, Legal Executive, Solicitor, Judge, Crop Farmer/Manager, Systems Administrator, Workplace Relations Adviser, Forensic Scientist, Personal Assistant, Early Childhood Teacher, Records Adviser, Energy/Carbon Auditor, Teacher of English to Speakers of Other Languages (ESOL), Information Technology Architect, Media Producer, Financial Adviser, Fishery Officer, Forest Manager, Forestry Scientist, Landscape Architect, Gardener, Groundsperson, Health Services Manager, Primary School Teacher, Kaiwhakaako Māori, Librarian, Mortgage Broker, Office Manager, Photographer, Private Teacher/Tutor, Purchasing/Supply Officer, Production Manager, Recreation Co-ordinator, Project Manager, Secondary School Teacher, Teacher Aide, Geospatial Specialist, Case Manager
Contributions and Equipment/Stationery
A willingness to fully engage in debates and share your opinions and ideas. A curiosity to find out more and engage in wider reading/watching online and research. An imagination and empathy to beam yourself back to Ancient Greece and put yourself into the sandals and hands of the Olympian Gods!
Should you be brave enough for this Classical Adventure you will need: A Red exercise book, pens, pencils, some A4 presentation folders and sturdy pair of sea legs!
---
Pathway Tags
Journalist, Politics, Art, Art History, Media, Researcher, Archaeology, Architecture, Classical Historian, Adventurer, Writer, Actor, Drama, Advertising, any job that needs a good level of communication skills, research skills, being able to 'think outside the box'.
---
Related Videos
https://www.youtube.com/watch?v=https://www.youtube.com/embed/2paSWX2hdNI?rel=0&showinfo=0
https://www.youtube.com/watch?v=https://www.youtube.com/embed/?rel=0&showinfo=0
Useful Links
Disclaimer
The Standards offered are correct at time of writing
Course content may change by the start of the year