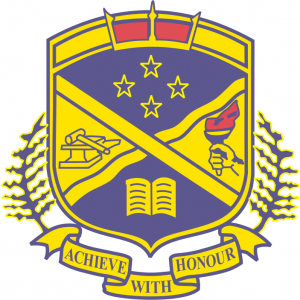 L2/3 Trades Academy - Agriculture
L23PITO
Course Description
Teacher in Charge: Mrs S. Andersen
Working with Primary ITO to offer the Grow, Feed, Protect (GFP) it is a Secondary-Tertiary programme available to Year 12 and 13 students. The programme involves learning theory and practical skills with qualified industry tutors on selected farms / sites, as well as gaining valuable industry and career advice.
The programme aims to ensure that at the end of their study with Primary ITO, Trade Academy learners have a combination of practical skills and theoretical knowledge that will enable them to continue to make informed choices about their career options in the primary sector.
The programme provides learners with transferable skills in literacy and numeracy and instils work-ready skills through practical training opportunities in realistic working environments.
GFP programmes run one day per week over a minimum of 33 weeks during terms 1 to 4 for Year 12 students. Year 13 students have multiple options depending upon their study needs.
The Level 2 GFP programme is 33 weeks duration and learners attend one day per week with an experienced industry tutor. Learners complete a health and safety unit standard in term one and then choose 10 to 15 credits from unit standards either Primary Sector, Pastoral or Equine.
The Level 3 GFP consists of a selection of modules. Learners attending the programme for one day per week select either a farming or fencing or equine module. Learners attending work placement for two days per week complete either the combined farming and fencing module or the 40 credit farming module or the 40 credit equine module.
Entry Requirements
Learners are chosen through an interview process. This interview process requires an application, and involves both the school and the Primary ITO. Students will be selected only after agreement between the student, parent, school and Primary ITO.
---
Learning Areas:
---