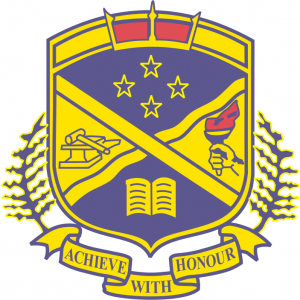 French
L1FRE
Course Description
Teacher in Charge: Mrs J. Shepherd
Recommended Prior Learning
Year 10 French or proof of commitment with previous online learning.
---
In the Level One course, we will begin by revising prior learning from Year 9 and 10 and add new vocabulary and skills throughout the year. By the end of the Year, students can expect to be able to interact successfully using the French language in a variety of situations. The areas of assessment will continue to be based around Speaking, Listening, Reading and Writing. Students will work towards Achievement Standards which will cover all of these areas.
There will be three internal assessments and two external assessments. The total number of credits available will be 24. All students will be well supported in their efforts to achieve all 24 Credits but good attendance and a degree of personal responsibility will be very important for individual success.
---
Course Overview
Term 1
Recap learning from Year 9 and 10.
Development of past and future tense with additional verbs and vocabulary. Students will be encouraged to revise regualrly for weekly online, oral and written quizzes.
Working towards Internal 1.2 in order to gain the first 4 credits in this course.
Term 2
This Term we will be working on reading and writing. There will continue to be regular quizzes to assess understanding and ongoing revision of new learning will be encouraged.
There will be a practice exam during assessment week, this will give students a chance to see what the end of year External Exams will be like.
Students may be given the opportunity to work with SHP during Open Day as French assistants.
The Internal for this term will be 1.5 which focuses on preparing a range of written texts. This internal is worth 5 Credits.
If possible, the students in this class will watch a film during the French Film festival.
Term 3
During this term, students will be encouraged to engage and interact with each other in a variety of contexts. Local French speakers may visit the class during this term and encourage students to converse in a range of topics. This will be in preparation for the final Internal assessment 1.3 which is worth 5 credits.
The other main focus will be revision for the two external exams which will take place during assessment week.
Some students may be asked to participate in Open Evening and give a "flavour of France" to the visiting parents and students.
There will continue to be online, oral and written quizzes throughout the Term.
Term 4
This final term will focus on revision so that all students are prepared for External exam success. The two exams will be 1.1 and 1.4, which students will have had an earlier opportunity to attempt.
As with all other terms, there will be regualr quizzes to assess and encourage retention of learning in all areas. Students will be given the opportunity to attend extra tutorials if desired.
Learning Areas:
---