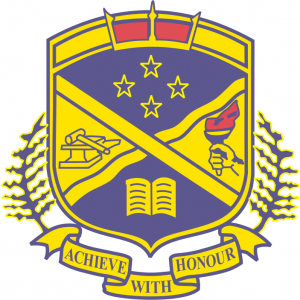 L1 Drama
L1DRA
Course Description
Teacher in Charge: Ms T. Tobin
Recommended Prior Learning
Year 10 Drama is recommended but not required.
---
Level 1 Drama is a performance course, you will be expected to perform

This first step into senior level drama covers the techniques, elements, and conventions of Drama. Students will work with scripts, devise their own work, study theatre form(s), participate in a live performance, and reflect on live theatre they have seen and performed. They will learn how to appreciate, dissect, evaluate, and discuss the work of their classmates. All internal assessments are performance based and will require written supporting evidence.

Students need to have shown a keen interest in Drama at the junior level, demonstrated a willingness to participate in drama activities, and have a respect for attendance.

Much of your work done in class will be in groups, therefore attendance is mandatory.
---
Learning Areas:
---
Contributions and Equipment/Stationery
A notebook/journal, writing utensils, drama/theatre blacks (black shirt, pants, and socks).
---
Disclaimer
The Standards offered are correct at time of writing
Course content may change by the start of the year