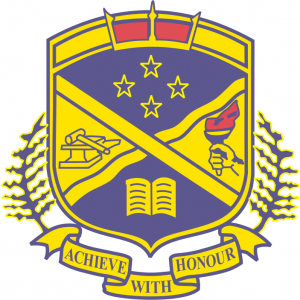 Year 10 Music
10MUS
Course Description
Teacher in Charge: Mr L. Schaumkel
MUSIC (10MUS)

This is a half year course designed to prepare students for NCEA Level 1 Music. There will be a strong emphasis on music theory and performamnce. By the end of the course, students will also be able to read and write music confidently.

Students will develop skills on an instrument and perform on their own and in groups. Students wishing to pursue music at a senior level must take tuition on a chosen instrument through the school itinerant music scheme. Students will write their own music as well as writing and performing a song in a group. It is preferable for students to have learnt or who are intending to learn an instrument or had singing lessons.
There are a number of opprotunities to perform on a bigger stage which includes; Fryer Cup, Inter-House Kapa Haka, Primary School Performances, Community Performances, Rockquest and The Big Sing.
---
Learning Areas:
---
Pathway
Career Pathways in Music;
Self-employment common among musicians
Most musicians are self-employed, although they may have an agent. Musicians may be hired by companies or individuals to play at events such as concerts, festivals, parties or weddings.
Classical musicians, composers and conductors can work for orchestras, choirs or bands.
Other musicians may be hired to record or direct advertising jingles or incidental music for film, television and radio.
A large number of musicians advertise their music on sites such as Spotify, iTunes, YouTube etc and earn a passive income.
Progression and specialisations
Musicians may move into music therapy, education, publishing, promotion and production roles. Musicians can specialise in a number of roles, including:
Composer, Conductor/Music Director, Instrumental Musician, Singer, Songwriter, become an Artistic Director, Sound Technician, Entertainer and/or Private Teacher.