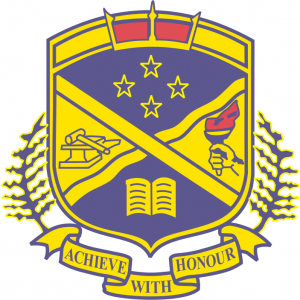 Year 10 Digital Imaging (Digital Art and Design)
10DI
Course Description
Teacher in Charge: Mrs K. Keir
This is an exciting course that will cover multiple forms of Digital Imaging. - from logo and poster design to digital, photographic manipulation.
This will include Graphic Design using Adobe Illustrator and Digital Photography using Adobe Photo Shop.
---
Learning Areas:
---
Pathway
L1 Visual Arts (Drawing, Painting & Printmaking), L2 Painting (Painting & Printmaking), L2 Photography
Contributions and Equipment/Stationery
Level 1 Art Pack: $45

All Visual Arts students are expected to have their own art pack. These art materials and equipment are essential for the students' art work throughout the course.
Please arrange payment with Mrs Hamilton in the bursar's office at the beginning of the course.

Photography & Design art pack ($45) includes:
A3 art bag, A3 visual diary, 6B pencil (2), eraser, sharpener, finelinepen (2), glue stick, correction tape, special paper (15)

Painting & Printmaking art pack ($45) includes:
A3 art bag, A3 visual diary, 6B pencil (2), eraser, sharpener, fineline pen (2), paint set, brush (round 2, 6, flat 16)
---
Credit Information
This course is eligible for subject endorsement.
Assessment

Level

Internal or
External

Credits

L1 Literacy Credits
UE Literacy Credits
Numeracy Credits
A.S. 90913 v4 Visual Arts 1.1 - Demonstrate understanding of art works from a Māori and another cultural context using art terminology

1

I

4

Y

A.S. 90914 v3 Visual Arts 1.2 - Use drawing methods and skills for recording information using wet and dry media

1

I

4

A.S. 90915 v2 Visual Arts 1.3 - Use drawing conventions to develop work in more than one field of practice

1

I

6

A.S. 90916 v3 Visual Arts 1.4 - Produce a body of work informed by established practice, which develops ideas, using a range of media

1

E

12

A.S. 90917 v3 Visual Arts 1.5 - Produce a finished work that demonstrates skills appropriate to cultural conventions

1

I

4

Total Credits
Total Credits Available: 30 credits.
Externally Assessed Credits: 12 credits.
Internally Assessed Credits: 18 credits.

Pathway Tags
Architect, Landscape Architect, Urban Designer/Town Planner, Playground/Theme Park/Sports Arena/Golf Course Designer, Interior Designer, Decorator, Set/Stage Design, Advertising Director/Designer, Logo/Brand Designer, Sign Writer, Magazine Designer, Book/eBook Designer, Packaging Designer, Calendar/Stationery/Wallpaper Designer, Typographer, Industrial Designer/Bridge Designer, Toy Designer/Kite Designer/Utensil Designer, Miniature Model Designer/Mock-up Artist, Stained Glass Window Designer, Prop Designer, Food Product Designer, Potter/Ceramic Designer, Wood Turner/Carver, Mosaic Designer, Jeweller, Weaver, Glass Artist, Fibre Artist, Accessory Designer (shoes/Bags/Hats), Dress Maker, Embroiderer, Fashion Consultant, Fashion Designer/Sports Apparel Designer, Fashion Merchandising, Pattern Maker, Costume Designer, Quilt/Rug/Linen Designer, Fabric/Textile Designer, T-Shirt Designer, Art Historian, Art Critic, Arts Administrator, Arts and Cultural Planner, Website Owner, Blogger, Graphic Novel Author, Animator, Concept Artist, Digital Illustrator, Digital 3D Modeller, Web Designer, iPhone/Android App Designer, Television/Film Producer, Documentary Filmmaker, Camera Operator, Film Editor, Special Effects Designer, Video Game Designer, YouTube Video Creator, Advertising Photographer, Fashion Photographer, Photo Journalist, Food Photographer, Portrait Photographer, Underwater Photographer, Wedding Photographer, Stock Photo Seller, Director of Photography, Airbrush Artist/Spray Painter, Architectural Illustrator, Book Illustrator, Graphic Illustrator, Technical/Textbook Illustrator, Story Board Illustrator, Cartoonist/Caricaturist, Commercial Artist, Fine Artist, Printmaker/Screen Printer, Courtroom Artist, Art Conservationist, Special Effects Makeup, Mural Artist, Tattoo Artist, Food Stylist, Floral Arranger, Display and Exhibition Planner, Art/Design/Colour Consultant, Gallery Owner/Assistant, Museum Curator, Personal Stylist, Picture Framer, Online Curator, Art School Director, Primary/Elementary Teacher, Middle/High School Teacher, University Lecturer/Professor, Private Art Instructor, Art Therapist, Art Dealer, Artist Agent, Art Supplies Retailer, and more
---
Related Videos
https://www.youtube.com/watch?v=https://www.youtube.com/embed/8iloTcgzrZo?rel=0&showinfo=0
Useful Links
Disclaimer
The Standards offered are correct at time of writing
Course content may change by the start of the year