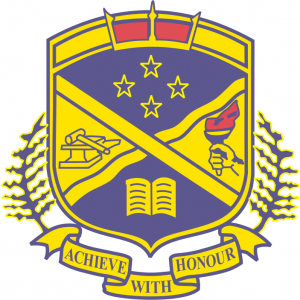 Y10 Computer Science
10CSD
Course Description
Teacher in Charge: Mr C. Habberton
Why Study Computer Science? Opportunity!

Computing makes up 2/3 of projected new jobs in STEM (Science, Technology, Engineering, and Math). Computing occupations are among the highest-paying jobs for new graduates. Yet fewer than 3% of college students graduate with a degree in computer science, and only 8% of STEM graduates are in computer science. Less than 22 percent of Computer Science students are women and only 13% are from ethnic minorities (Maori/Pacifica/Asian) groups that the IT industry are proactively targeting.

Studying Computer Science at year 10, will give you knowledge and skills in Computer Programming, Computational thinking, Media Production and Computer Hardware, some of the key skills and knowledge necessary to enter into this exciting and fast paced career path.
---
Course Overview
Term 1
Application Development (python)
Term 2
Website Development (HTML and CSS)
Term 3
Application Development (python)
Term 4
Website Development (HTML and CSS)
Learning Areas:
Creative Industries (Technology)
---
Pathway
Career Pathways
Systems Administrator, Information Technology Architect, Test Analyst, Network Administrator, Data Analyst, Scrum Master, Animator/Digital Artist, Software Developer, Graphic Designer, Game Developer, Project Manager, User Experience Designer, Security Analyst, Penetration Tester, Security Consultant